Automatics Turret Type CNC Lathe LND42/65 is the best machine for investing in CNC automations. For bar parts in length three times as distance as external diameter of bar materials up to in length 290mm, LND 42/65 is considered as one of masters.
With installation of Double X-Z- Axis Compound Slides around Main Spindle for up to three tools working simultaneously. A super productivity and high performance machine is completed.
A Multi-Axis Siemens-840D CNC System is installed. Fanuc 31i and Mitsubishi-730VS are available upon request.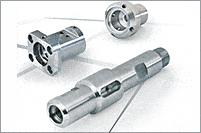 Over Head Servo Parts Catcher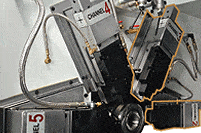 Multiple Compound Slides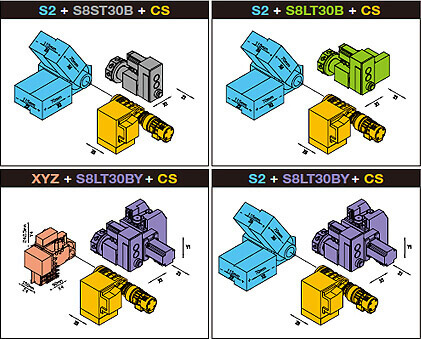 Flexible Configuration Options (Example: LND42 D)